Viking Waffles
Vanilla
#1 BEST TASTING PROTEIN FOOD - These light and low carb vanilla flavored protein waffles make the perfect easy breakfast, snack or post workout meal. Here's to waffles that support your fitness goals!
Regular price
Sale price
$26.00 USD
Unit price
per
Sale
Sold out
Express Shipping
Handbaked Daily
Norwegian Recipe

We bake our products daily without preservatives. Once shipped it takes 1-2 days to arrive.*Please note that once your order is placed it does not mean you will receive it in 1-2 days.
We will notify you with a tracking number by email once your order is getting ready for shipment.
From the time the tracking is sent please do allow a few business days for it to update. We will only give couriers shipments to pickup knowing it will arrive to you within 1-2 business days. Our unique packaging are made to keep them fresh and safe during shipping as well.
Upon arrival (if you don't binge eat the entire box) we recommend storing the waffles in the freezer. Thaw or defrost over-night or put them in the toaster for YUMMY ready-to-eat waffles.
They will be awesome for up to 6 months frozen frozen (3-4 days refrigerated due to no preservatives added). And a the sign of that the waffles are fresh & healthy.
The Viking Butter, Smor Syrup and Viking's protein cookie dough mix can be stored room temperatured upon arrival unlike the Viking Waffles.
Shipping charges will not be refunded for late deliveries in the event if the recipient is not available to receive the package when delivered.
We highly recommend that someone be available to accept your local delivery package so that the waffles can be refrigerated or put in a freezer as soon as possible after delivery.
If you don't binge eat your Viking Waffles right away when you open your protein box our fresh baked waffles are recommended to be stored cold in a freezer upon arrival to extend the shelf life up to six months. Thaw or defrost over-night or put them in the toaster for YUMMY ready-to-eat waffles.
The shelf life is 3 days refrigerated (due to no preservatives added) or 1 day upon arrival when you open your box. PS- We ship with cold packs, but if they are thawed upon arrival, do not worry, as the waffles are also ok room temperatured upon arrival as we ship express and our awesome special packaging are made to keep them safe, but shelf life shortens quickly if not stored cold upon delivery.
Free in-store pick ups are scheduled the following Tuesday 12-6pm from the day your order.
View full details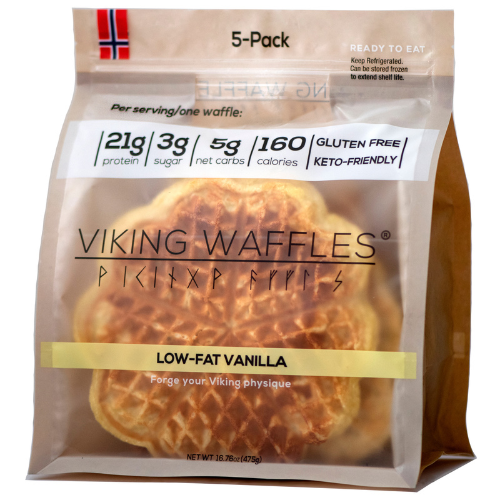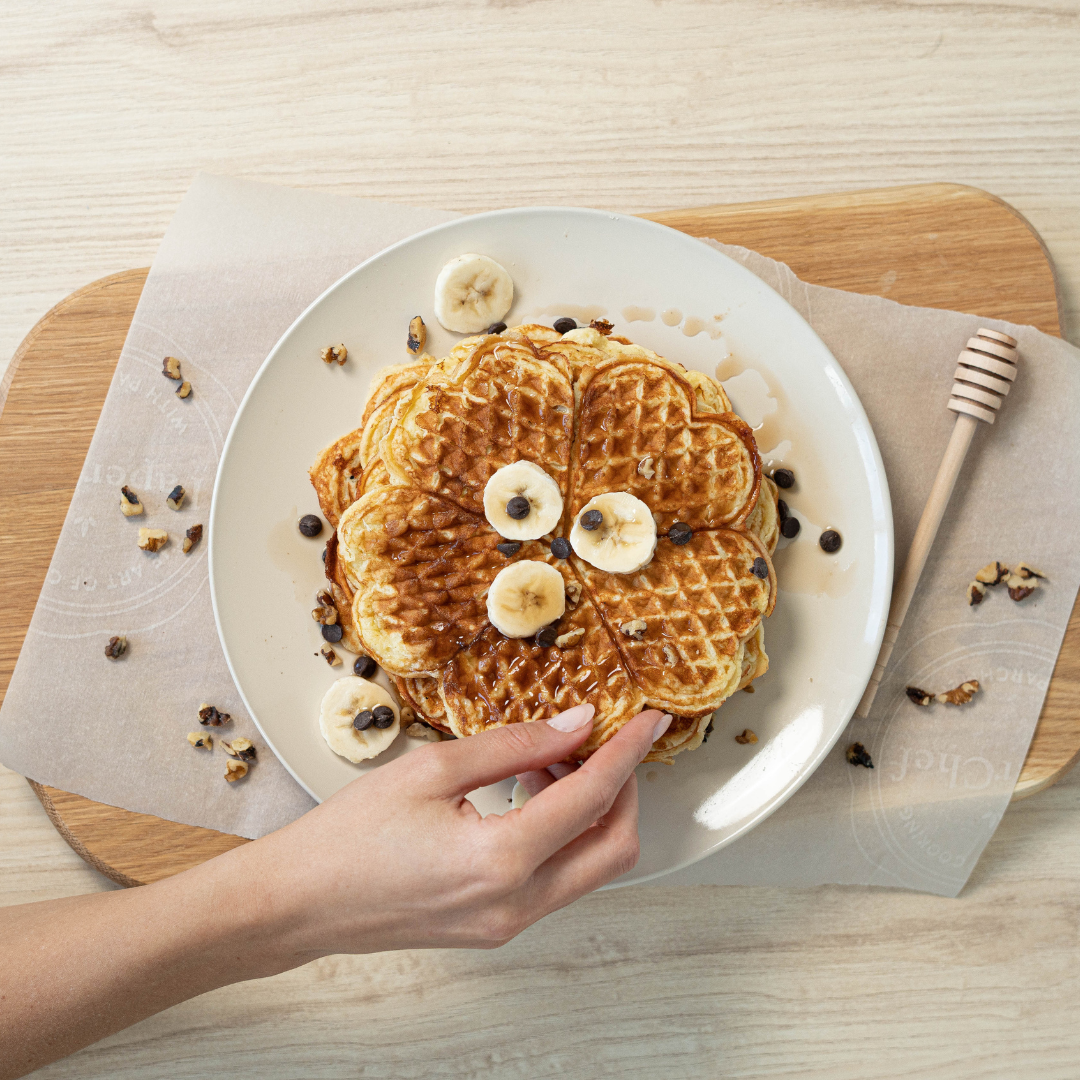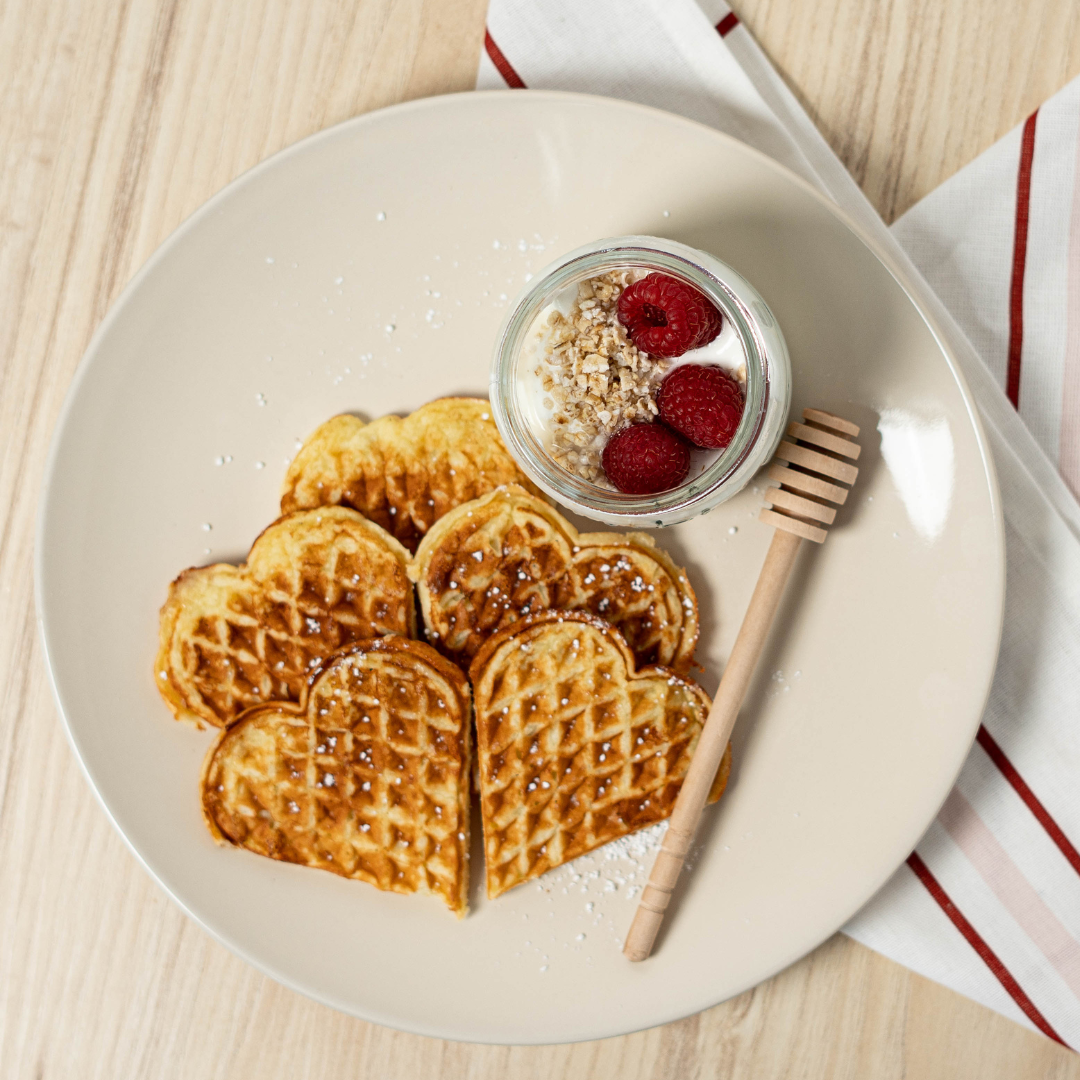 GLUTEN FREE

KETO FRIENDLY

HIGH PROTEIN

LOW CARB

NO ADDED SUGAR

GLUTEN FREE

KETO FRIENDLY

HIGH PROTEIN

LOW CARB

NO ADDED SUGAR

GLUTEN FREE

KETO FRIENDLY

HIGH PROTEIN

LOW CARB

NO ADDED SUGAR
What's Inside?
Eggs

Eggs are an excellent source of high quality protein, hearthealthy unsaturated fats and are a great source of important nutrients, such as vitamin B6, B12 and vitamin D.

Organic Coconut Flour

Rich in fiber and MCTs, it may promote stable blood sugar, good digestion, and heart health.

Organic Oat Flour

is an excellent source of dietary fiber and may help regulate cholesterol and blood sugar levels.

Micellar Casein

Is a complete protein containing all the essential amino acids your body needs. It's a slow delivering protein, so it keeps you satiated for hours while helping you build muscle.

Cottage Cheese

An excellent source of calcium and protein. Plays a major role in tooth and bone health.

Erythritol

is a keto friendly sugar alcohol that occurs naturally in fruits and fungi like grapes and melons. It has zero calories and no carbs.

Ghee

Is an all natural product. It reduces your exposure to cancer-causing agents and contains cancer-fighting CLA

Apple Cider Vinegar

has various healthful properties including antimicrobial and antioxidant effects. Helps with weight loss, reducing calories and contains no carbs.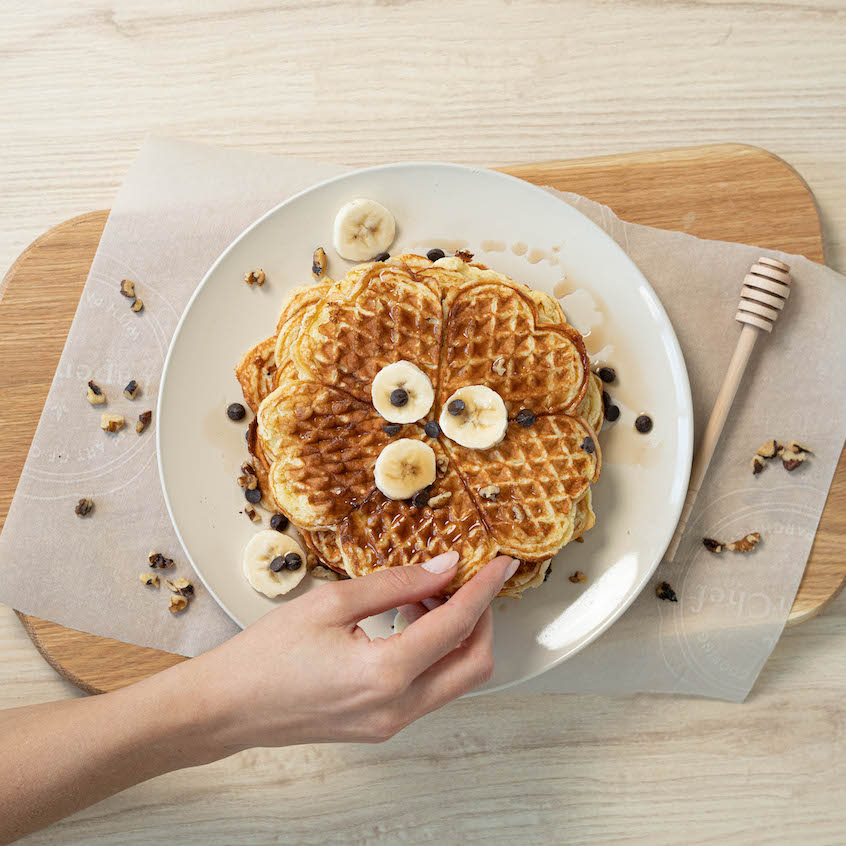 Guilt-free indulgence
Traditional waffles reinvented with healthy ingredients that tastes just like your home baked waffles. The bonus is that they help build your physique!